Acme Fresh Market Custom Decorated 1/4 Sheet Cake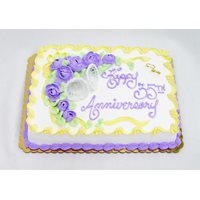 $19.99
ea.
Acme Fresh Market Custom Decorated 1/4 Sheet Cake
Product Details
1/4 Sheet (Serves 15-18)
Create a custom decorated cake and pick it up at your selected location. Our Acme Fresh Market Cake Center makes over 50,000 custom decorated cakes a year. Acme Fresh Market Cakes are moist and delicious, with a wide assortment of flavors and they can be customized to your liking.
Product Options
UPC: 00230902000000