Iced Coffee Cubes
published Saturday, June 5, 2021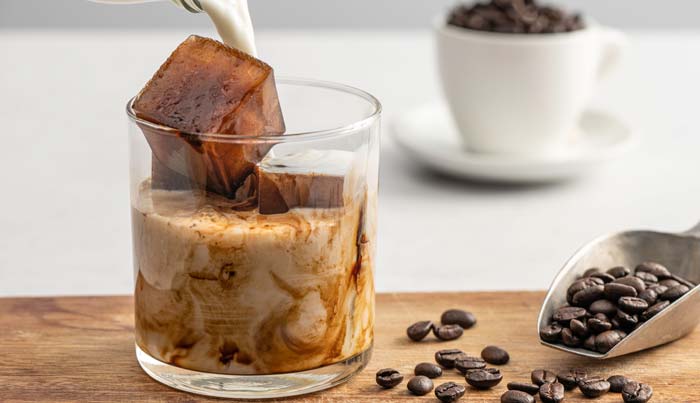 Prep Time: 2 minutes
Servings: 2
Don't let your iced coffee water down, try our Iced Coffee Cube recipe using Wide Awake Coffee for perfect iced coffee made delicious, at home.
Directions
Step 1
Combine hot brewed coffee with sugar. Stir until sugar is completely dissolved.
Step 2
Pour coffee into ice cube trays. Freeze for at least 4 hours or overnight. Turn your next cup of coffee into iced coffee by adding Iced Coffee Cubes.