Yogurt Parfait Banana Split
published Thursday, August 5, 2021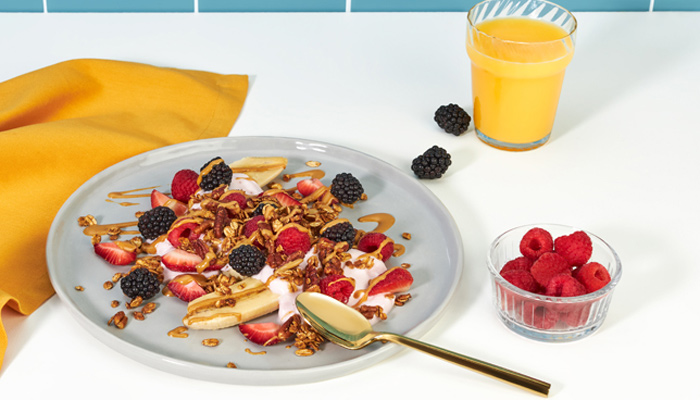 Ask your kids if they want a banana split for breakfast, even without the ice cream, we're sure they will love this Yogurt Parfait Banana Split!
Directions
Step 1
Slice a banana down the middle and place on plate.
Step 2
Top with yogurt, fresh berries, and granola. Drizzle with nut butter. Enjoy.