Mediterranean Chickpea and Tuna Salad
published Thursday, July 8, 2021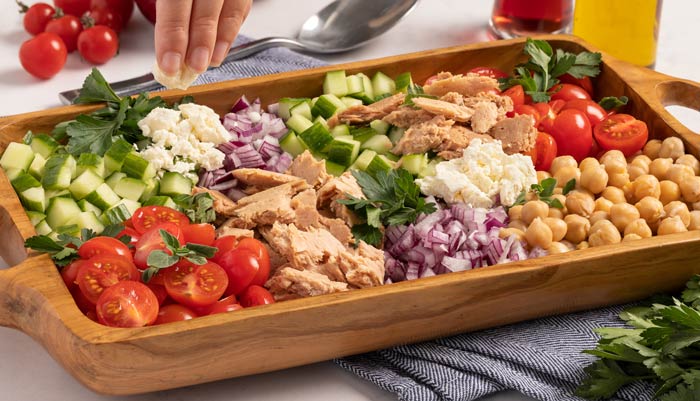 Prep Time: 10 minutes
Servings: 4
Our Mediterranean Chickpea and Tuna Salad is a crunchy salad with bright flavor that is packed with nutrition, protein and fiber-rich with fresh ingredients, tomatoes, parsley, cucumbers, and onion, tossed in a red win vinegar dressing.
Directions
Step 1
In a large bowl whisk together red wine vinegar, olive oil, salt, pepper and oregano.
Step 2
Add tuna, chickpeas, cucumber, red onion, tomatoes and parsley. Mix to combine.
Step 3
Gently fold in feta cheese. Serve immediately or cover and refrigerate.