Heart Shaped Salmon Burger
published Friday, July 23, 2021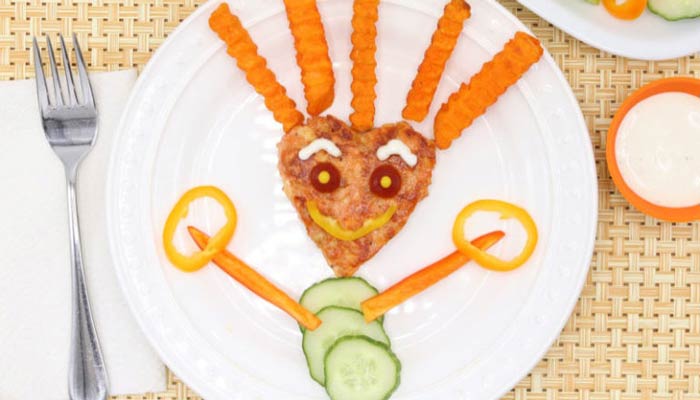 Sometimes it's ok to play with your food especially if it gets your kids to eat healthy foods! Get creative with Salmon Burgers with a heart-shaped burger with veggies and fries for arms, face & hair!
Directions
Step 1
Cook salmon burgers according package directions.
Step 2
While salmon burgers are cooking, cut vegetables into desired shapes and set aside.
Step 3
Cook sweet potato fries as directed on package.
Step 4
Using a heart-shaped cookie cutter, make 1 heart out of each salmon patty (cut along the cookie cutter with a knife if needed).
Step 5
Plate heart shaped salmon burgers with veggies and fries and get creative! Kids can help decorate their salmon faces!
Cook's Notes
Sweet potatoes for the hair, pea legs, bell pepper wings, ketchup eyes ... the options are endless! We would love to see your creations! Share your Salmontine creation on Social Media with #SmartSeafood.