Classic Griddle Burgers with Special Sauce
published Friday, July 30, 2021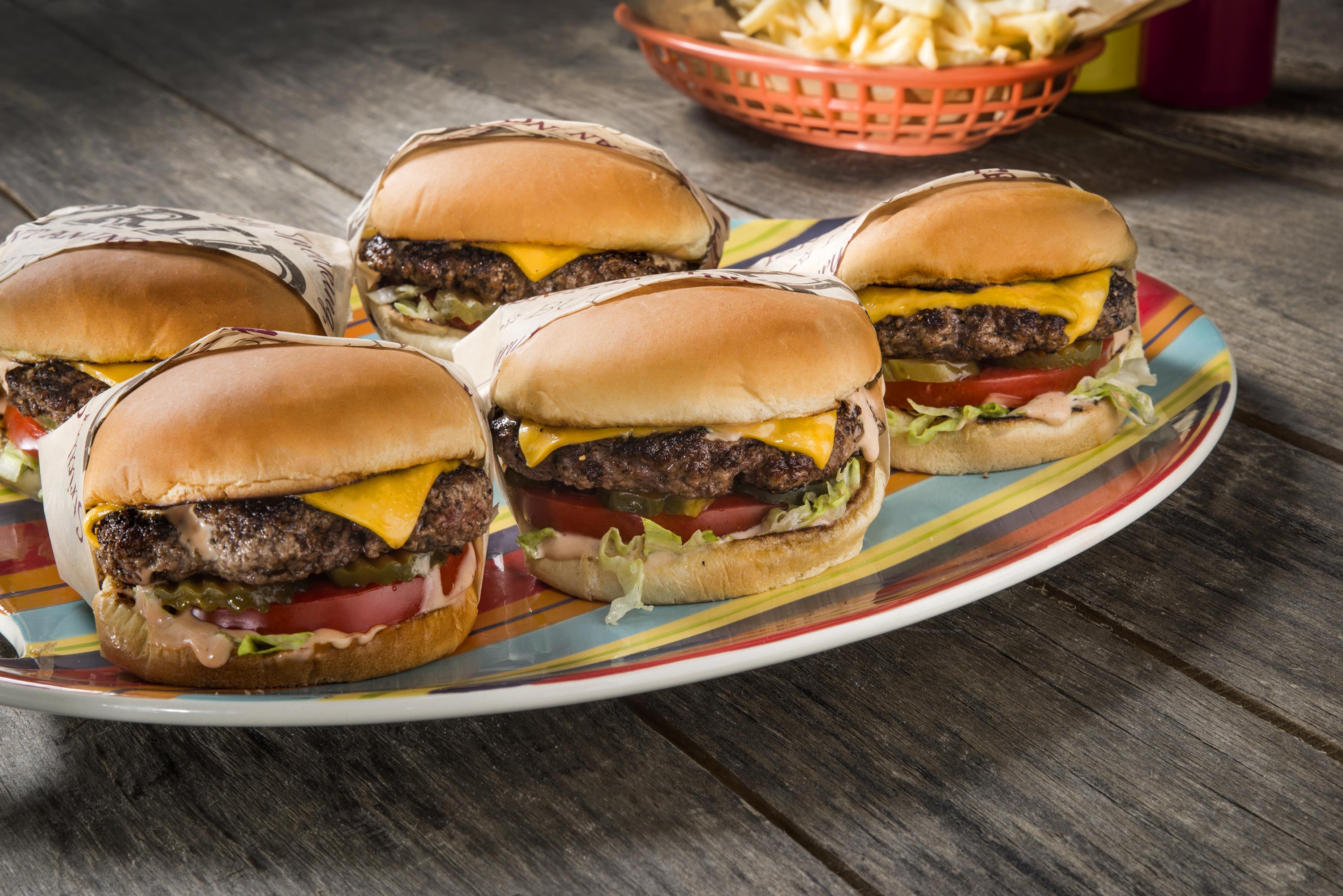 Prep Time: 10 minutes
Cook Time: 25 minutes
Total Time: 35 minutes
Servings: 4
Make this Classic Griddle Burgers with Special Sauce recipe to satisfy your craving for a juicy burger topped with melted cheese and slathered with a tangy sauce.
Directions
Step 1
In a small mixing bowl, combine mayonnaise, ketchup, relish, chili powder and celery salt; set aside in refrigerator.
Step 2
Remove Certified Angus Beef patties from freezer, do not thaw. Season both sides with salt and pepper. Preheat griddle, large cast iron skillet, or grill to medium high.
Step 3
If using griddle or cast iron pan: Add fat/butter to cooking surface and spread evenly. When oil begins to smoke, place burger patties on griddle. Sear approximately 2-3 minutes to develop a mahogany brown caramelized exterior, then flip. Place cut side of buns on griddle to brown, adding more oil if needed. If cooking on a grill: Cook until you see the juices rise to the top (5-6 minutes), Flip and don't press. Let the burger cook until firm. Recommended internal temp of 160°F Top burger with cheese and finish searing burger (1-2 minutes) until cooked through.
Step 4
Smear bottom bun with special sauce and top as desired with pickles, tomato, lettuce, burger, onion and top bun.
Cook's Notes
Top burgers as desired with pickles, tomato, lettuce, and onion.