Vegetarian Enchilada Pasta Bake
published Saturday, October 23, 2021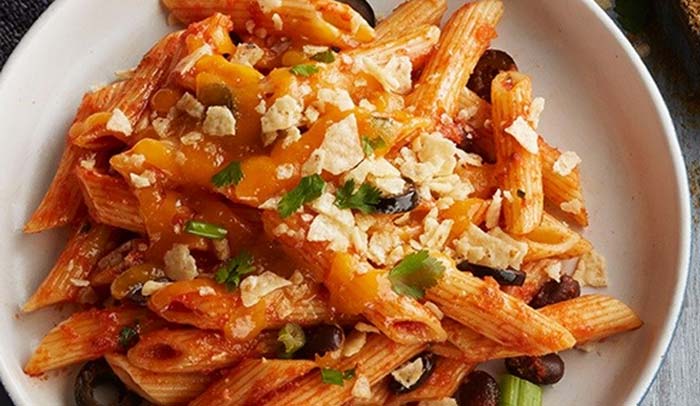 Prep Time: 20 minutes
Cook Time: 25 minutes
Total Time: 45 minutes
Servings: 8
This Vegetarian Enchilada Pasta Bake is easy and ready to rock your plate in less than 45 minutes!
Directions
Step 1
In a large pot bring 4 to 6 quarts of water to a rolling boil; add salt to taste and the Penne; stir gently.
Step 2
Cook pasta according to package directions; remove from heat and drain well.
Step 3
Preheat oven to 350°F. Combine Traditional sauce with jalapeño, chopped cilantro, and cumin. Spread 1 cup of the sauce mixture onto the bottom of a 13x9x2-inch baking dish.